OPTIMIZE YOUR PERFORMANCE!
The Crossover provides customized prevention, performance, and wellness amenities to everyone—every level of fitness and every level of commitment to fitness.

The Truth Family Fitness and Sports Performance has been a long time coming. Scott Woolwine has been working with adult and student athletes one-on-one for over 15 years, and it had always been his dream to offer a full-service, high-end membership gym for his clients. When he was approached with the opportunity to become part of The Crossover family, he immediately knew it was the perfect fit. He called longtime friends and clients Bear Christianson (co-owner) and Stephanie Wilson (VP of operations/GM), who shared Scott's passion for the gym and were more than excited to become a part of this amazing new space. 
In addition to a pleasant atmosphere and great coaching, the team wanted to make sure that any and all client recovery needs were met, partnering with top personal pain and injury therapists Dr. Matt Lowe and Ken Moench to complete the "Truth Dream Team".
The Truth Family Fitness and Sports Performance offers top-of-the-line equipment to all members for individual workouts and fitness classes in a 17,000-square-foot gym, as well as TVs mounted throughout for those needing a little entertainment or distraction during workouts. There are also locker rooms with a dry sauna, two filtered water filling stations, multiple sanitizing stations and a recovery area, which is available for member use by appointment, with two ice/hot bathtubs and hydrotherapy arm and leg sleeves. 
Scott and his highly trained team of coaches have proven results in taking serious athletes or weekend warriors to the next level. His mentoring is well-known throughout the Austin area, and his reputation and character are unmatched. Scott, Bear and the entire staff can't wait to meet you and make you part of the TRUTH FAMILY!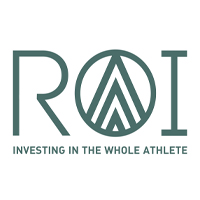 At ROI we teach Athletes to be Resilient and push them to their limits in the pursuit of positive Outcomes, while providing an expert Integrated approach to performance!  Success looks different for every athlete and our goal is to help each athlete achieve their personal goals as effectively and efficiently as possible by providing them access to an expert team dedicated to looking out for every aspect of their Human Performance.  We use top of the line equipment, a science-based methodology, and customized athlete monitoring technology to track and analyze data. With a combined 40+ years of experience, our highly skilled team of professionals consisting of Doctors of Physical Therapy, Exercise Physiologists, Strength and Conditioning Coaches, Massage Therapists, Registered Dieticians and Program Director have worked with athletes at all levels.  All of this is available to our athletes in our state of the art space located within The Crossover.  We can't wait to welcome you soon!!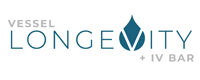 Vessel Longevity began as a locally-owned IV bar in Albuquerque, NM, and has since expanded to Austin and become a comprehensive health and wellness destination focused on providing the most dynamic combination of anti-aging and regenerative medicine therapies available. Our goal is simple: to help you utilize the power of your own body to heal. We aspire to promote longer healthspans, not just lifespans. By utilizing techniques to increase cellular energy and repair, eradicate bodily toxins, optimize gut health and immunity, and supplement natural hormone balance, we strive to help you look, feel and think better so you can own your vitality.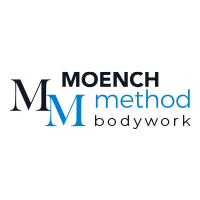 Ken Moench, LMT, MTI began his career in healthcare in the late 1980's when he decided he wanted to help people get healthy and well…faster than ever before. Several roadblocks, twists and turns steered him from the path to Physical Therapy towards Massage Therapy where he developed the P&M Myofascial Release Technique, now known as Moench Method Bodywork.
Over 30 years, 4 children and 9 grandchildren since he began this journey and he is excited to share what he has discovered about the cause of so many of the conditions that cause so much pain throughout our world, how we can prevent them from occurring and how we can treat them NOW! Ken currently resides in Austin, Texas where he has one of his three treatment centers. (The second is in Round Rock, Texas…just north of Austin and the third is in Cedar Park, Texas, just west of Round Rock).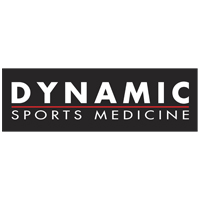 Dynamic Sports Medicine is the premier sports chiropractic Clinic in Texas, representing the gold standard in athlete recovery, injury prevention, sports injury rehab and performance care. By providing the most advanced sports medicine technology and treatment methods available today, our team of doctors has gained a reputation for successfully diagnosing and developing individualized treatment programs for world class and Olympic athletes as well as youth athletes and weekend warriors.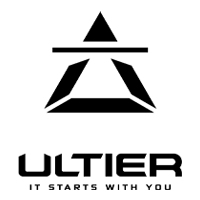 Come check the ONLY mind gym in Texas! Ultier is a sport and performance psychology group dedicated to bringing a modernized and tailored approach to elite athletes and organizations. 
We specialize in mental readiness, emotional intelligence, and self-confidence to optimize your potential both on a personal and professional level. Our facility provides a one-of-a-kind experience that offers high-tech biofeedback, psychoeducation, and vision sensory and reaction training at the elite and professional level. Training offered: 1-on-1 sessions, team/workshop training and keynote speaking.
Ultier is owned by Dr. Jess Garza, PhD, CMPC, LPC, PMP, NCC who holds a PhD in Performance Psychology, a master's in Mental Health Counseling and a master's in Sport-Exercise Psychology. She is listed on the United States Olympic and Paralympic Committee for Sport Psychology. Her work has been extended from Olympic and professional athletes to youth elite athletes, congressional staff, FBI, CIA, First Responders and US Special Forces and other military branches. Dr. Garza has dedicated her life to understanding how athletes and tactical populations think, behave and are motivated. She is known as the queen of applied sciences.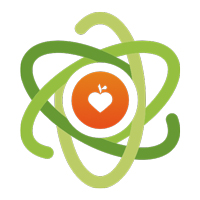 HK Taekwondo is excited to offer nutritional counseling services with our three registered dietitians. We have a variety of specialties to meet just about any nutrition need. Ronika, Nicole, and Emily all studied nutritional science at the University of Texas and have united to serve the Greater Austin Community. They share a passion for nutritional counseling in the private practice setting where they can spend the time needed to get to know their patients and provide in-depth care and exceptional support. Our main goal is to help our clients feel confident in their eating while enjoying their food and reaching their wellness goals.
Specialties include Diabetes Education, Intuitive Eating, Disordered Eating, Feeding Kids, Women's health, PCOS, Pregnancy, Weight Concerns, Help with other medical conditions, and Performance Nutrition.
Our dietitians are in-network providers with Aetna, Blue Cross Blue Shield, Cigna & Medicare. 
Appointments available in person and through telehealth.