OPTIMIZE YOUR PERFORMANCE!
The Crossover provides customized prevention, performance, and wellness amenities to everyone—every level of fitness and every level of commitment to fitness.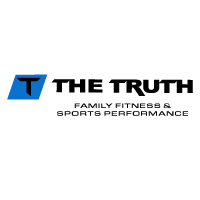 The Truth Family Fitness and Sports Performance has been a long time coming. Scott Woolwine has been working with adult and student athletes one-on-one for over 15 years, and it had always been his dream to offer a full-service, high-end membership gym for his clients. When he was approached with the opportunity to become part of The Crossover family, he immediately knew it was the perfect fit. He called longtime friends and clients Bear Christianson (co-owner) and Stephanie Wilson (VP of operations/GM), who shared Scott's passion for the gym and were more than excited to become a part of this amazing new space. 
In addition to a pleasant atmosphere and great coaching, the team wanted to make sure that any and all client recovery needs were met, partnering with top personal pain and injury therapists Dr. Matt Lowe and Ken Moench to complete the "Truth Dream Team".
The Truth Family Fitness and Sports Performance offers top-of-the-line equipment to all members for individual workouts and fitness classes in a 17,000-square-foot gym, as well as TVs mounted throughout for those needing a little entertainment or distraction during workouts. There are also locker rooms with a dry sauna, two filtered water filling stations, multiple sanitizing stations and a recovery area, which is available for member use by appointment, with two ice/hot bathtubs and hydrotherapy arm and leg sleeves. 
Scott and his highly trained team of coaches have proven results in taking serious athletes or weekend warriors to the next level. His mentoring is well-known throughout the Austin area, and his reputation and character are unmatched. Scott, Bear and the entire staff can't wait to meet you and make you part of the TRUTH FAMILY!
Opening March 2021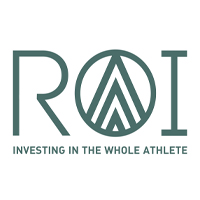 At ROI we teach Athletes to be Resilient and push them to their limits in the pursuit of positive Outcomes, while providing an expert Integrated approach to performance!  Success looks different for every athlete and our goal is to help each athlete achieve their personal goals as effectively and efficiently as possible by providing them access to an expert team dedicated to looking out for every aspect of their Human Performance.  We use top of the line equipment, a science-based methodology, and customized athlete monitoring technology to track and analyze data. With a combined 40+ years of experience, our highly skilled team of professionals consisting of Doctors of Physical Therapy, Exercise Physiologists, Strength and Conditioning Coaches, Massage Therapists, Registered Dieticians and Program Director have worked with athletes at all levels.  All of this is available to our athletes in our state of the art space located within The Crossover.  We can't wait to welcome you soon!!
Now Open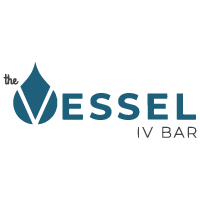 The Vessel IV Bar help you find your optimal state of wellness through on demand IV drip hydration and micronutrition services in a safe, relaxing and enjoyable setting. Our licensed and experienced doctors, nurses and medics excel at providing our clients with a stellar experience.
Now Open