 From here, you can go anywhere.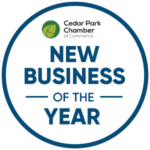 Located in Cedar Park, Texas
The Crossover is a destination connecting families for athletic events, training, wellness, and entertainment all in one place. Here, there is something for everyone!
The Crossover has everything you need to compete, train, and grow as an athlete – Come realize your potential.
TWO FULL-SIZE REGULATION NHL ICE RINKS
INDOOR & OUTDOOR TURF FIELDS
SAND VOLLEYBALL 
PICKLEBALL COURTS
The Crossover promotes the health journey of each individual to become the best version of themselves. Come see how The Crossover supports your active lifestyle!
FAMILY FITNESS 
PERFORMANCE TRAINING 
PHYSICAL THERAPY
HYDRATION THERAPY 
MEDICAL SERVICES
SPORTS PSYCHOLOGY
The Crossover helps build a balance of fitness and family time in the same space, where everyone can feel happy, inspired, and motivated to build a better community. Spend quality time with friends and family at The Crossover!
FAMILY RECREATION
OUTDOOR EVENTS
ARTS-INSPIRED ACTIVITIES
GAMES
The Crossover offers families, friends, and teams a fun place to eat with a variety of options. Everything you need to fuel your body is available at The Crossover!
RESTAURANT & BAR
OUTDOOR FOOD TRUCKS 
INDOOR/OUTDOOR BAR 
INDOOR LOUNGE